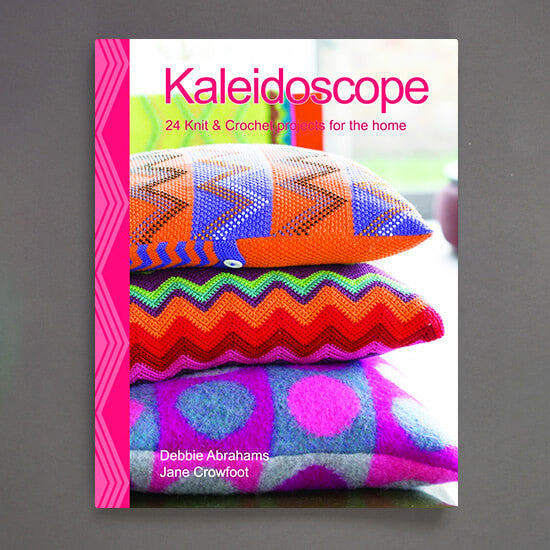 Kaleidoscope book
Regular price $26.00 $13.00 Discounted
A collection of contemporary and brightly coloured knit and crochet accessories for the home, designed by Debbie Abrahams and Jane Crowfoot. Hardback.
Details
The combined talents and Jane and Debbie have resulted in their first self-published book together. Inspired by a trip to France they have created twenty-four brightly coloured projects between them, all using Rowan yarns and Debbie Abrahams Beads.
Debbie and Jane support the book with an intensive workshop programme across the UK and Europe through which the different techniques can be practised.